It is well-known that lip gloss and similar make up products are used everywhere. The twentieth century has become one of the most important milestones in the history of the development of this decorative tool. Since 1915, lipstick has been produced in the form that is known to us today. Movie stars Greta Garbo, Marlene Dietrich and others helped her to enter everyday life. Lip gloss refers to objects of decorative cosmetics on a fat-based basis and is used not only to color the lips, but additionally to protect them from external influences.
A carefully developed business plan is necessary for the organization of a business. It should describe all the stages of production in as much detail as possible:
financial, involving the formation of a budget, the allocation of expenses, forecasting potential income;
marketing, with a detailed description of the product promotion;
production, where the working room, equipment, technological process, personnel are described;
product distribution channels.
To initiate a profitable business in the UK, you need to register it and open an account. All actions can be carried out via the Internet. Whatever type of company you select in order to start investing in your business, you cannot do without legal support. You will need advice of competent specialists at all stages of the process – from registering a company in the UK to preparing the first reporting.
The next stage is to implement the developed plan for your lip gloss line, starting with creating a unique name and logo. After creating a brand and logo, you can start off preparing for advertising. The natural cosmetics sell well over the Internet. Post information about the benefits, publish the products themselves with prices and reviews of satisfied customers on various platforms. You can promote the channel by buying paid advertising on the social network, and holding contests.
You can make a lipstick yourself or buy it from someone who will do it (it may be better and easier). Furthermore, you may have to discuss with this person to make your own product unique, especially fragrant and exceptionally original. After the cosmetic products are produced (in small quantities for a trial run), you can fill the boxes with small quantities and use them yourself, share with neighbors, relatives and friends to get their feedback.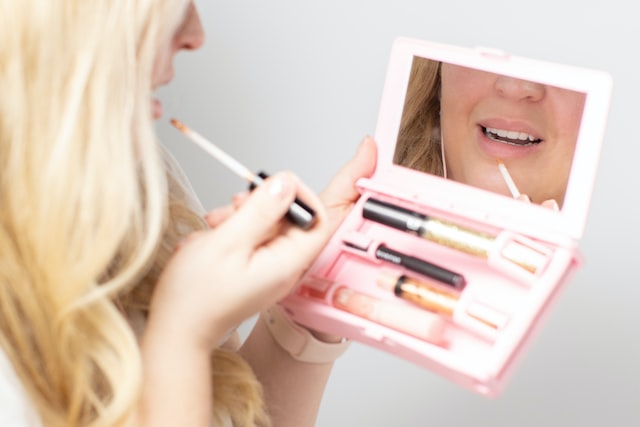 A reasonable solution would be to produce a high-quality lip gloss of the average price category. You can organize the sale in the manufacturer's region by establishing contacts with pharmacies and cosmetics stores. The manufacturer has a choice: create your own brand, sell lip gloss to order (contract production), do both. To begin with, you can set up contract production. When releasing products under your brand, there will be a lot of advertising costs, since the main consumers are women, on whom emotional impact is important.